GENERAL DESCRIPTION
Portable IRU is an autonomous Intelligent Reading Unit (IRU), independent, easy to install/uninstall allowing traceability of readings in different scenes.
Portable IRU has two high gain internal antennas, with high circular polarization and a radiation pattern: A13
The mobile unit requires only an electrical connection for operation. The system will store the data from the readings on the internal memory, informing the user when emptied and must be sent to the central system for information management.
The data download mode is automatic through network connection (the system downloads the information on a central server) or manually using a USB flash drive or external memory.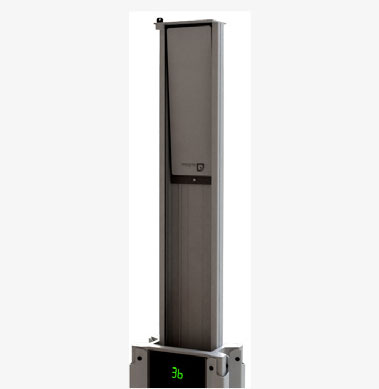 The Portable IRU's main objective is to give a practical solution, economical and easy to transport and install, allowing temporary studies in different settings / bookmarks. It is specially designed for industrial environments, loading docks and entrances to stores in which you want to perform a time study of traceability.