AIR! TUNNEL for Pallets
The AIR ! Tunnel for Pallets is a product specially designed for high-demand readings and writes.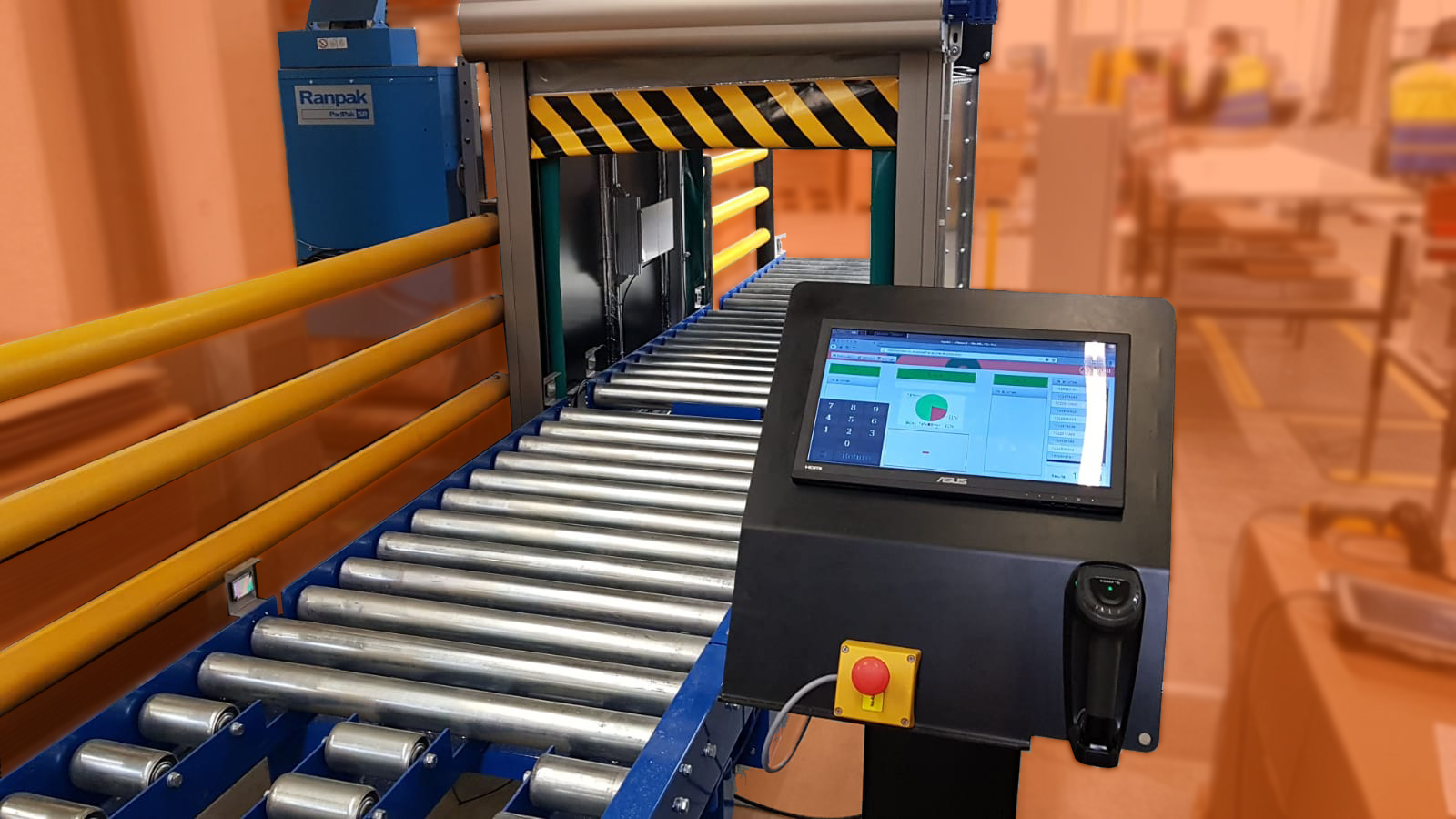 In calibrated environments, the AIR! Tunnel for Pallets version runs on an innovative and extremely accurate RAIN RFID reading system with successful reading rates over 98%.
AIR!

TUNNEL FOR PALLETS

MOST RELEVANT FEATURES

★  Configurable pallet size

Adaptable to customer needs: maximum pallet weight up to 2500k

 

★  Single (pallet) or massive (items) reading

Up to 1200 items reading with extreme precision

 

★  Auto-shake function

Forward-backword shake to ensure difficult RAIN RFID reading

 

★  HIGH PERFORMANCE BARCODE READER AT ENTRANCE

Or manual reader. Both options to identify the input pallet and apply the logic delivered by ERP / MIS systems

 

★  POWERFUL AIR! BRAIN SYSTEM FOR READS & WRITES

Accurate RAIN RFID identification of real-time bulk reads

 

★  EASY INSTALLATION IN ANY DEMANDING ENVIRONMENT

Adaptation to the current conveyor belt with a minimum distance between AIR! Tunnel of 1.5 meters
Designed to optimize logistic preocesses, high-end AIR! Tunnel device includes RFID tag devices that execute massive readings of items, packages and pallets with the highest precission rate of the market.
The AIR! Tunnel has been designed for Shipment Verification and Stock Management. Its "infinite opportunity" feature manages even the most hard-to-read badges through a smart process of alternate readings whilst syncing a smart back and forward movement of the package inside the tunnel.
Captured information is shown on the control screen, which is then can use to steer correctly their products. It is very productive in processes of goods receipt in warehouses, verification of exits to customers or recording of articles.