RFID in the hospital sector
The hospital sector has been introducing new technologies for years to offer quality hospital care.
Having information in real time is essential because it allows prioritizing the medical care of patients, minimizing errors and costs.
The proper use of technology means quality and safety.

RFID technology allows quality data to be available whenever it is needed, since it is capable of identifying thousands of tagged items per second, as well as monitoring some variables, such as temperature, if necessary.
The hospital sector is replacing the use of bar codes and similar technologies with RFID-based tags because it gives them optimal traceability and reliability.
RFID technology can have many applications within a hospital. Kyubi System has experience in the following:
Allows you to control assets. Catheters, medical instruments, tools, etc. It is common to have equipment that at a given moment it is not known where they are. With asset management, we work in real time, allowing us to know where each device is at all times.
Complete traceability of patients. We also locate each patient in real time and report shifts, situation, waiting times, etc.
Traceability of medications, blood bags and other priority items.
Location and availability of medical and care staff
Traceability of materials used in the operating room. We manage the stock of all the materials that can intervene in an operation and trace their use.
Laundry management. Both flat clothing and uniforms are managed with Rfid, guaranteeing their sterilization, condition, number of uses, etc.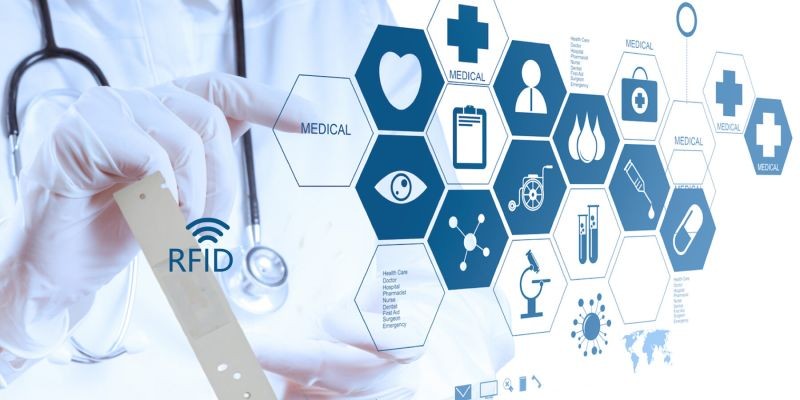 An RFID system needs the following elements to work:
RFID Label (Tag): Each RFID tag contains an integrated circuit chip and an antenna. There are many types of RFID tags and it must be studied in each case which is the most appropriate.
Tag reader or interrogator: The RFID reader consists of a decoder that, by means of an antenna, transmits and receives the radiofrequency waves that they carry, thus detecting and monitoring their movements. The RFID reader can read and/or write data to the tags and assign new codes through a database or external service. There are systems that combine RFID and wireless sensor networks (WSN) applied directly in healthcare settings.
Software: manages received data and reader and tag operations. All the information is sent to an RFID server to ensure communication between the RFID infrastructure and the different ones.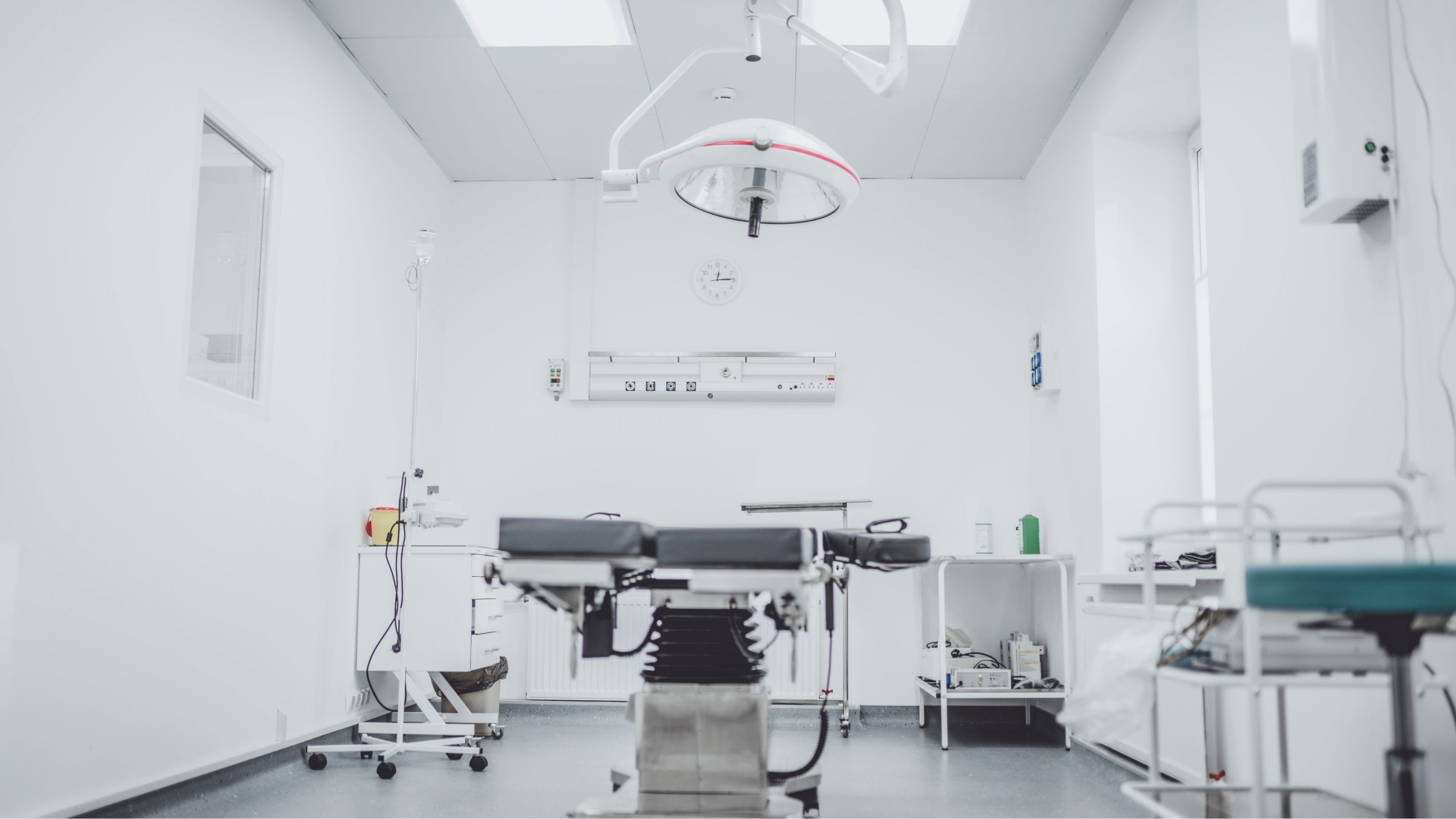 Kyubi System is a business unit of Comercial Arqué S.A that has been working on comprehensive projects based on RFID technology since 2009. More than 4,000 equipment installed throughout the world guarantee its know-how and expertise in RFID.