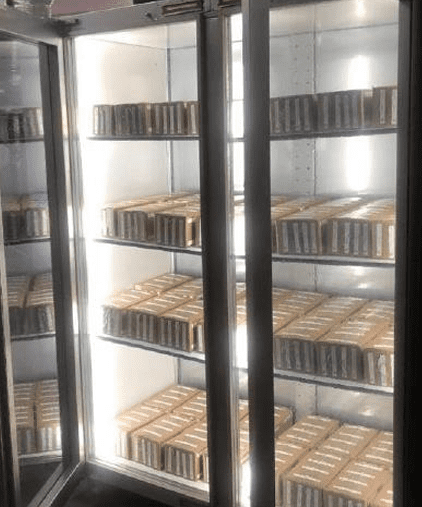 In Kyubi System we continue betting on innovation and technology expanding our range of RFID solutions from the AIR!
Our latest release, the AIR! RFID Cabinet has been developed to control the withdrawal/entry/inventory in real time of tools, PPE or other items identified with an RFID tag and for the management and control of the users who withdraw these tools, PPE and/or products.
The movements of each person who introduces or removes something from its interior are recorded thanks to its "intelligent" doors, which are unlocked by reading the identification card of the user/operator.
The RFID cabinet can have an external connection to communicate with the management system and the material entry and extraction documents. In addition, it offers real-time information on the Dashboard on the monitor.
Its external dimensions are 2,000 x 2,000 x 1,000 mm and internal 1,700 x 750 x 950 mm (length x height x depth).
It is important to note that it has a contingency mode to operate even in a network or power failure and transmit the information to the system later.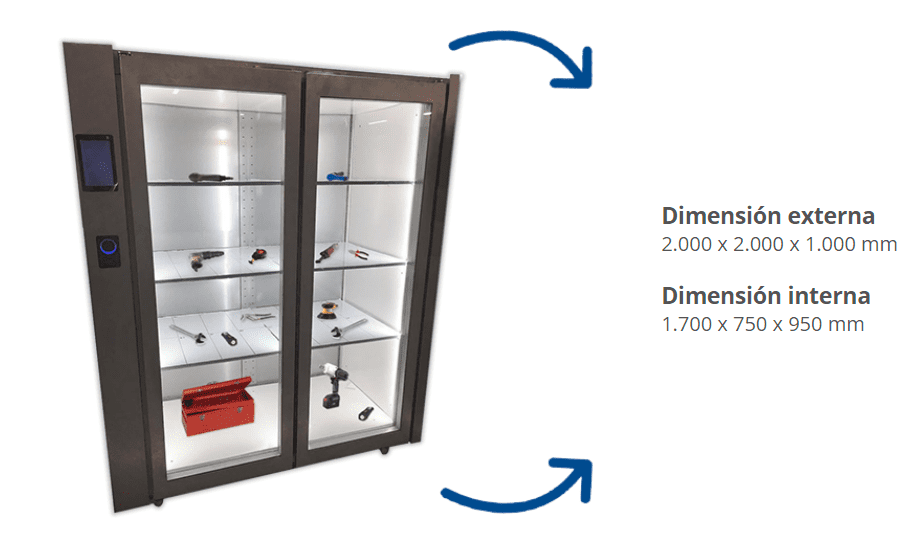 The AIR! RFID Cabinet has multiple applications in different sectors. It is useful to control the movements of users and articles when it comes to high value products or when it is necessary < /span>carry strict control for a security issue.
In some airlines they are already using it to save the tools used to do aircraft maintenance. These are very specific, high-cost instruments. For this reason, it is essential to check that no part is lost or left inside the plane for safety. The AIR! RFID Cabinet records all movements indicating date, time, operator and tool.
Another sector where the AIR! RFID Cabinet has an important function in the health and pharmaceutical since it is perfect for controlling instruments, medical machines or drugs.< /span>
For the wine sector and of the < b>champagne this solution is also useful, to be able to keep track of stock, especially when it comes to premium brands. In the restoration you can record the entries and exits made by each employee.
These sectors that we have commented are not the only sectors where the AIR! RFID Cabinet can be incorporated. In fact, it can be extrapolated to any other in which it is necessary to control products for security, agility or because the content is of great value, as is the case of the jewelery and watchmaking sector. .
AIR! RFID Cabinet offers control and traceability and avoids human errors that can lead to high costs, not only economic ones.