The pandemic has brought about a revolution, both in the way we relate to each other and in the way we conduct business.
The increase in logistics operations, accelerated by the rise of e-commerce, is leading more and more companies to implement RFID technology in their businesses and supply chains. The aim is to improve both the speed of response and their service to their customers.
RFID technology is able to locate and monitor stock quickly, easily and automatically. A system that consists of tags that have a transmitter, a receiver and a memory chip to store the information. These readers are able to read the information contained and the software, in turn, is able to manage the entire system in an integrated manner.
There are many sectors that benefit from this technology, but the logistics sector is one of those with the greatest benefits, as it provides total control in the supply chain. And, among the main benefits that we can find in the use of RFID technology in warehouses are: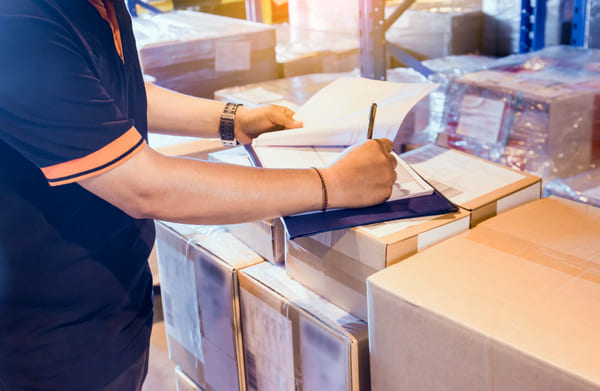 #1. Increased productivity
Thanks to this type of technology, a company is able to reduce the staff and time normally spent on each product identification. In this way, possible errors due to human error are also minimised.
What does this achieve? An improvement in productivity that will be reflected in more satisfied workers and more satisfied customers.
In this way, the staff in charge of working in the warehouse will be able to find what they need at all times, as well as control the stock from anywhere.
Having all the information instantly from any device will help you make the right decisions and be able to solve any type of problem that may arise. Thanks to its versatility, you will be able to integrate all the information from your warehouse into your ERP system. This way you will know the current state of your inventory and you will not run the risk of ordering more products than you need or, on the contrary, ordering less.
#2. Save time
An RFID tag has a receiver that is able to collect information even if the product or goods in question is in motion. In this way, a record can be made of products as they pass through an arch with sensors without the need to stop the chain (this is possible even with pallets).
This type of reader has a long range, much longer than traditional readers. This means that they can receive signals from any direction.
With all this, it is possible to avoid stopping the work chain or the routines that are carried out within the organisation.
#3. Improve traceability
Traceability is absolutely essential and has become a key aspect of ensuring inventory security. It is critical for industries such as chemicals, pharmaceuticals and food, where customer safety is of paramount importance.
With RFID technology and warehouse control solutions, this traceability challenge can be met while ensuring both product and consumer safety.
#4. More resources or information
The chip in the RFID tag is capable of holding much more information than a traditional tag.
This type of tag has such advanced technology that it will even allow you to detect temperature changes in the products. This is important if you are dealing with perishable products that may pose a health risk to consumers.
In addition, these labels will be able to give this information in conditions with humidity or adverse temperatures.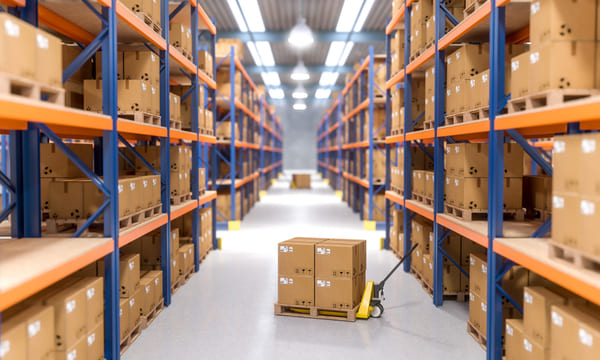 #5. Total stock control
RFID tags provide a reliable method of recording each product. This gives you a reliable and error-free inventory.
Get real-time information about where a certain product is, how many units are left, and so on. 
#6. Helps reverse transport management
RFID technology allows you to improve traceability in reverse logistics within your warehouse. That is to say, to know where a product that has been returned is located in order to re-organise it and place it in the right place.
If you want to go a step further in the management of your warehouse, don't hesitate, RFID technology can mean a before and after whether you have a small warehouse or several high volume warehouses.
Consult our professionals who will answer all your questions.